UF Introduces New Products into their 'Clean Technology' Range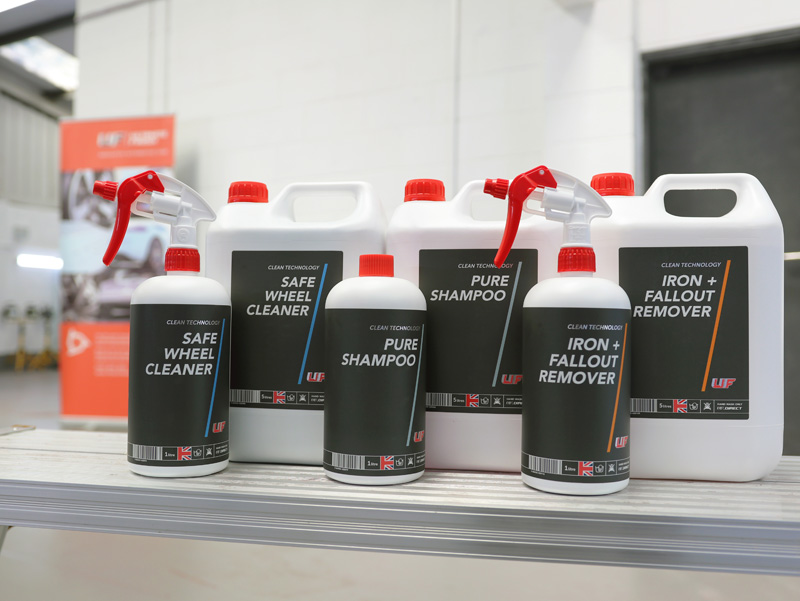 UF has been involved in the car care and detailing industry for nearly twenty years and during that time has tried, tested and used the best products the world has to offer, all designed to make caring for your car easier and more efficient. Now, UF is delighted to introduce three new products into their 'Clean Technology' range: Iron + Fallout Remover, Pure Shampoo and Safe Wheel Cleaner, all available in both 1 Litre and 5 Litre sizes.
Clean Technology is the science behind car care, borne from the idea of using today's advanced technologies to develop and deliver 'clever' products. Enthusiasts are becoming increasingly sophisticated and educated in car detailing processes and they appreciate the benefit of investing in the preservation of their vehicle's appearance. As a result, they want products that work efficiently and safely. There's a science to car care these days, technologies have evolved and Clean Technology products really embody that evolution. – Jez Gilman, Managing Director, UF
Proudly manufactured in the UK, the new products have been extensively researched and tested over the course of the last two years by the in-house detailing team who have spent many hours using them, gauging their effectiveness, and determining the optimum formulation.
We use these products every day, so we have a great appreciation when it comes to how a product should perform. We wanted the products to be professional grade, but also suitable for use by enthusiasts at home. After two years of testing, we're delighted with the results and we're sure our customers will be too. – Matt Back, Master Detailer, UF Studio
UF Iron + Fallout Remover: Discs wear under intense friction when brakes are applied, causing tiny hot slivers of iron to become airborne. These land on the first substrate they come into contact with and immediately bond to it. As iron oxidises, it swells and the particles can cause pitting in the surface – an issue that can be costly and problematic to rectify. Iron + Fallout Remover contains an active ingredient that reacts chemically with iron, causing the particles to shrink. As they shrink, the bond formed with the substrate is broken and the particles become loosened making them easy to rinse away. As a spray-on product, it's a non-contact method of removal that keeps the process safer for clear coat. Any particles loosened by inadvertent rubbing with a wash mitt are likely to scratch the underlying substrate, so Iron + Fallout Remover represents the safest way to deal with brake dust particles. The colour change function indicates the presence of ferrous particles so they're easier to spot and when the colour has fully deepened, it's time to rinse!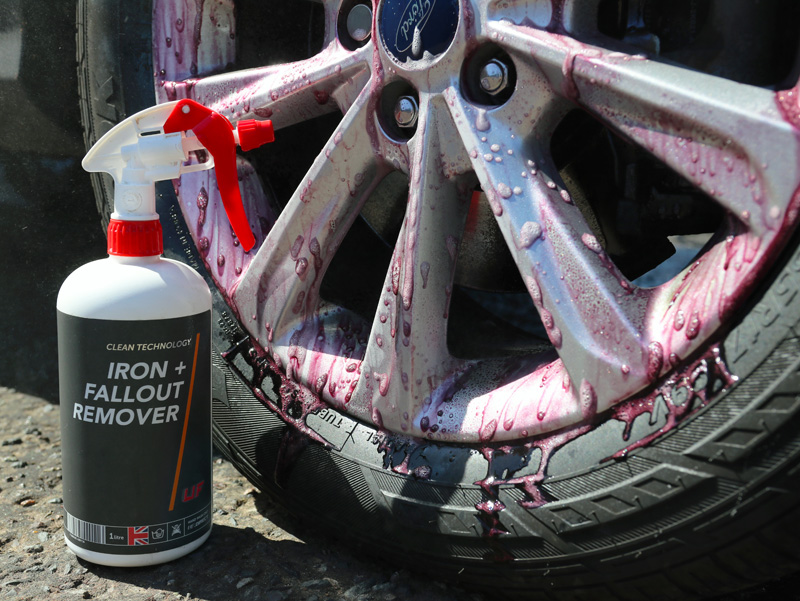 In addition, Iron + Fallout Remover also quickly gets to work on other environmental and industrial fallout, such as road grime, pollen, bird droppings and Saharan dust, loosening their grip on paintwork, glass and rims. A thicker consistency results in the product clinging for longer, giving more time for the solution to work and allowing contamination to be easily rinsed away. Safe, fast and extremely effective!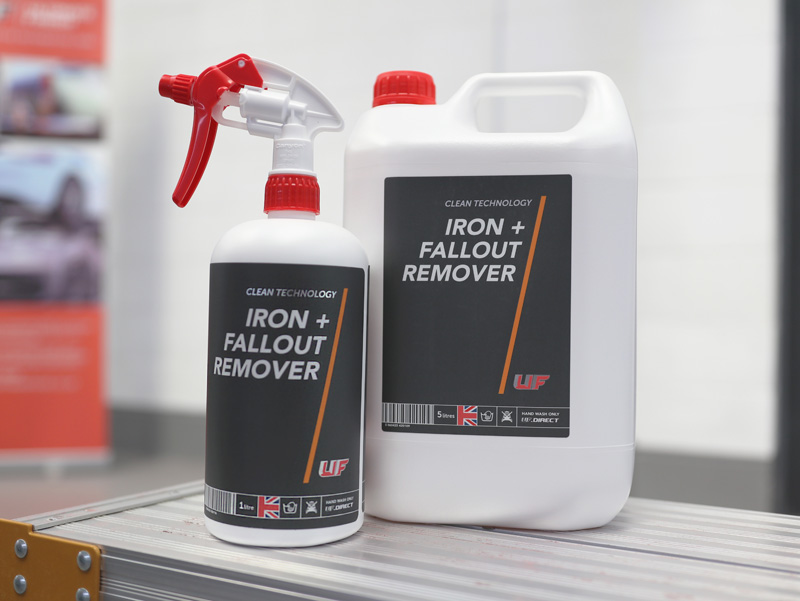 UF Safe Wheel Cleaner: Wheels are arguably the hardest working part on a car and certainly, they take the brunt of the weather conditions. Alloy wheels can also be relatively expensive and most modern cars have them, as opposed to the traditional steel rims. Refurbishing or replacing wheels can be pricey and yet a set of wheels can affect the whole look of a car. So, it's important rims are cleaned regularly to remove harmful contaminants that can damage the lacquer, cause discolouration and even pit the surface.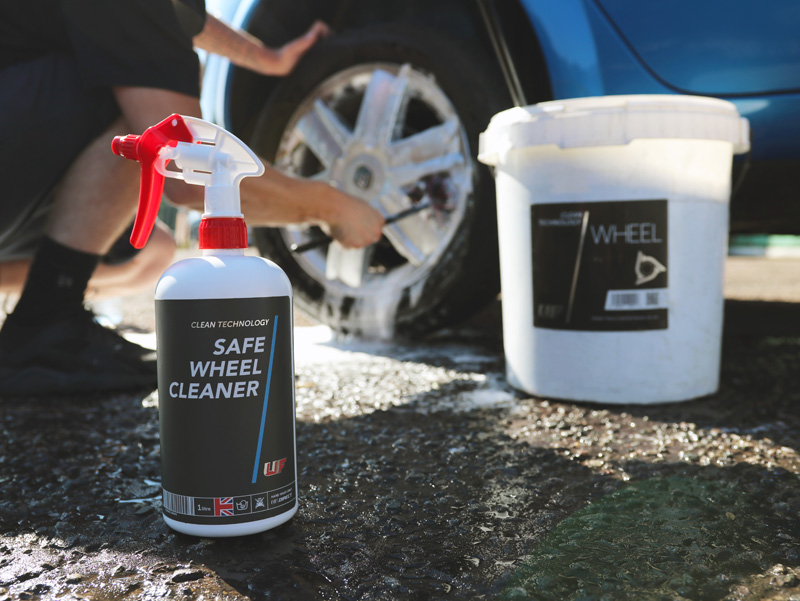 UF Safe Wheel Cleaner is a biodegradable solution that clings to wheel surfaces for extra cleaning power, quickly and safely breaking down dirt, grime and oil to reveal sparklingly clean rims.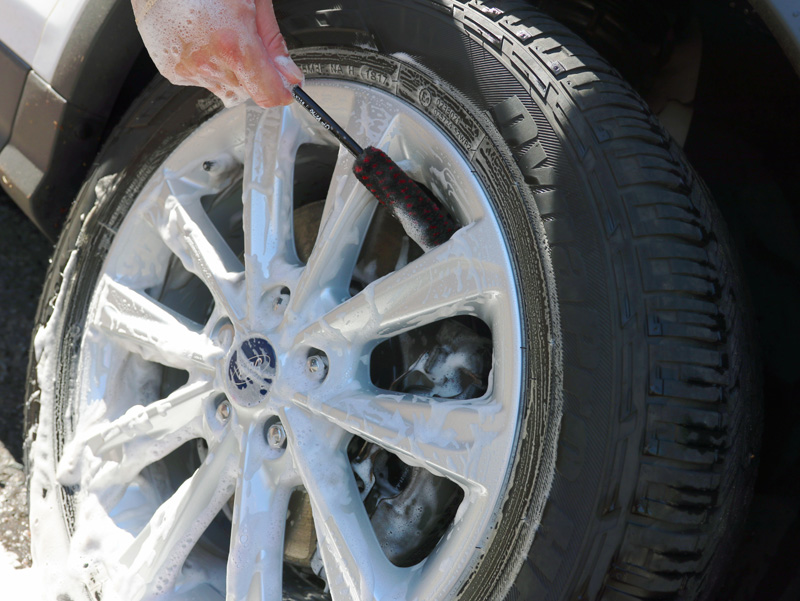 Highly concentrated, Safe Wheel Cleaner can be used neat for heavily soiled wheels, or diluted up to 1:10 for maintenance cleaning. The pH-balanced formulation means it's safe to use on many wheel finishes including lacquered, painted and anodised. Hard-working wheels everywhere can now benefit from Clean Technology!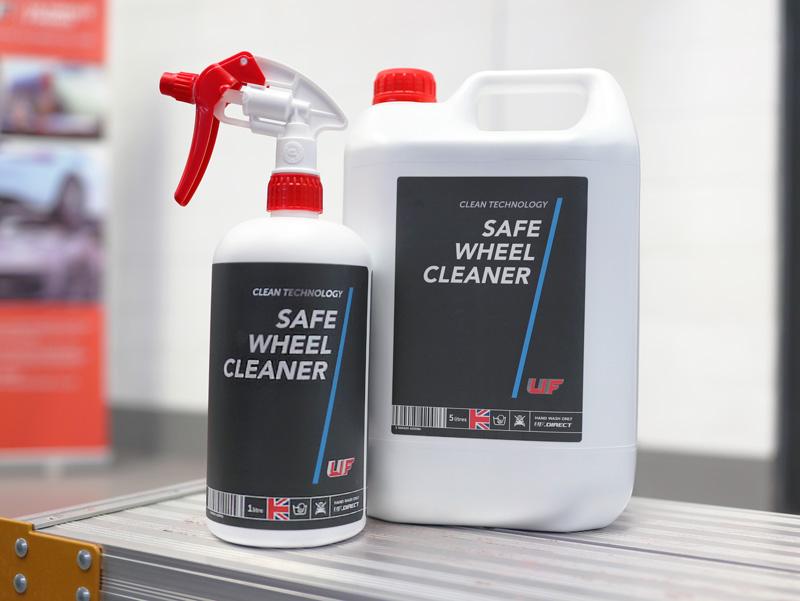 UF Pure Shampoo: The weekly wash – a time-honoured tradition amongst car care enthusiasts since the first vehicle rolled off the production line many years ago. Since then, shampoos have changed a great deal, partly in response to car owner's understanding of paint technologies, and partly in response to those changing technologies. Shampoos containing wax elements or polymers have been popular for the gloss they purport to impart to the paintwork but UF has found the optimum results are achieved using a pure shampoo.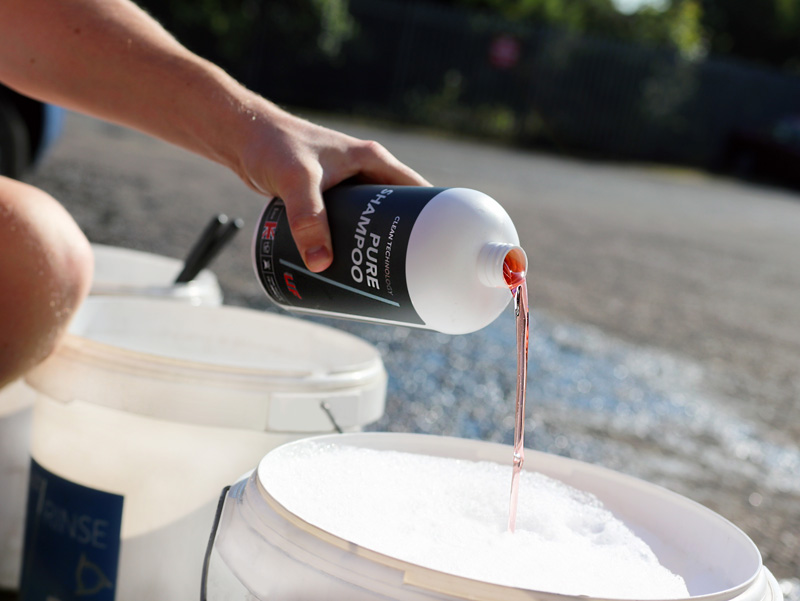 UF Pure Shampoo is free from phosphates or parabens and without any other additives that may leave a residue on the paintwork, glass or trim. Instead, Pure Shampoo uses cosmetic-grade ingredients to produce a high foaming, slick solution that encourages the wash mitt to glide across the surface of the vehicle, minimising the opportunity for putting swirls or scratches into the finish. The thick suds it creates loosens dirt and grit, lifting them away from the surface quickly and easily, making the whole wash process faster and smoother than ever.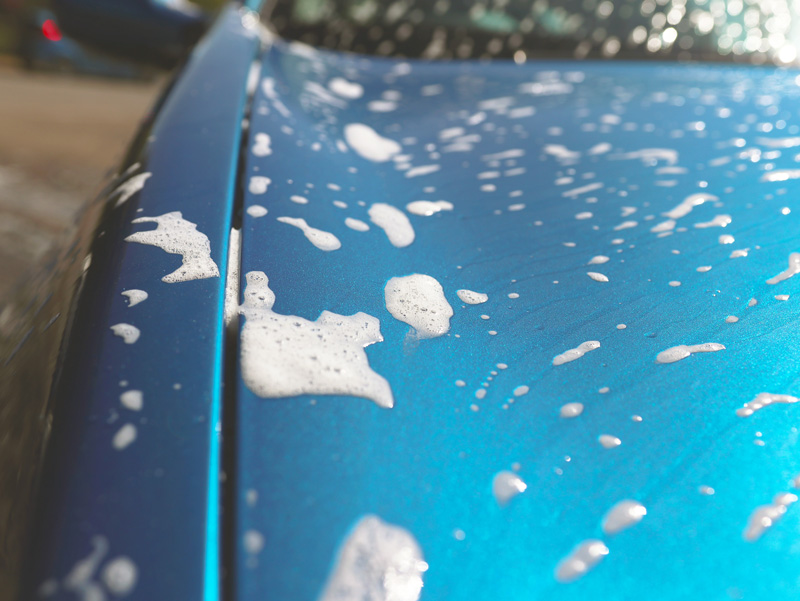 Once the car is clean, rinsing will remove the suds completely, leaving no residues that could cause streaks or unsightly marks. All you're left with is a clinically clean car!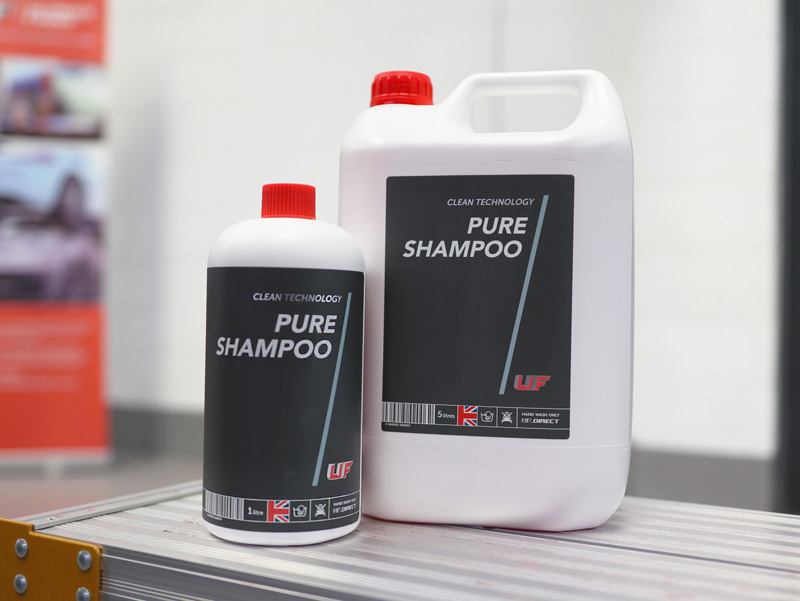 Iron + Fallout Remover, Safe Wheel Cleaner and Pure Shampoo are all available in two sizes; 1 litre and 5 litres and are in stock now. They join the UF range which already includes the industry-leading Ultimate Snow Foam, the popular Wash, Rinse and Wheel Buckets and a range of accessories essential to the detailing process.
If you have any questions on the Clean Technology range or any of the other products in the UF portfolio, please get in touch either by emailing sales@theultimatefinish.co.uk or calling on our new landline and mobile-friendly number, 0333 800 8004. Our friendly and knowledgeable team is on hand, Monday to Friday, 8am thru 5pm to take your call.