Caterham SEVEN 620 R Flies In For A New Car Protection Treatment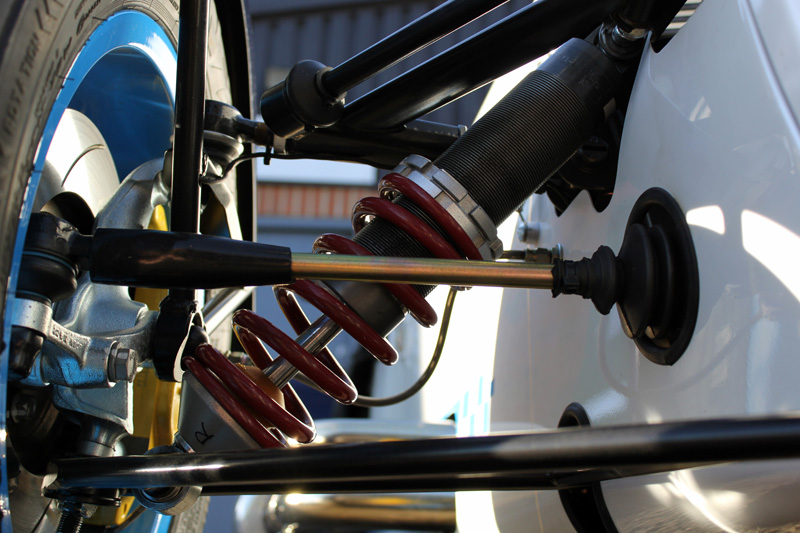 It is the fastest road car Caterham has made – so far, the 620R is the road-legal version of the impressive R600 race car. Weighing in at a mere 549kg, the 620R is powered by a 2.0 litre Ford Duratec engine with a supercharger giving a thrilling (if somewhat emotional!) 310 bhp and 219b/foot torque. A new sequential gear box, an updated drive train and newly developed suspension makes this little car a monster which delivers, as Caterham puts it, 'performance that is very hard to explain within the constraints of the English language or the laws of physics'.
At heart it's a Seven so it's practical enough that it won't overheat if you're stuck in a jam and the clutch doesn't require hours of 'Arnie' workouts for you to operate it. But it will still do 0-60mph in 2.79 seconds – and in first gear. It's a hand-built piece of thrill-seekers heaven!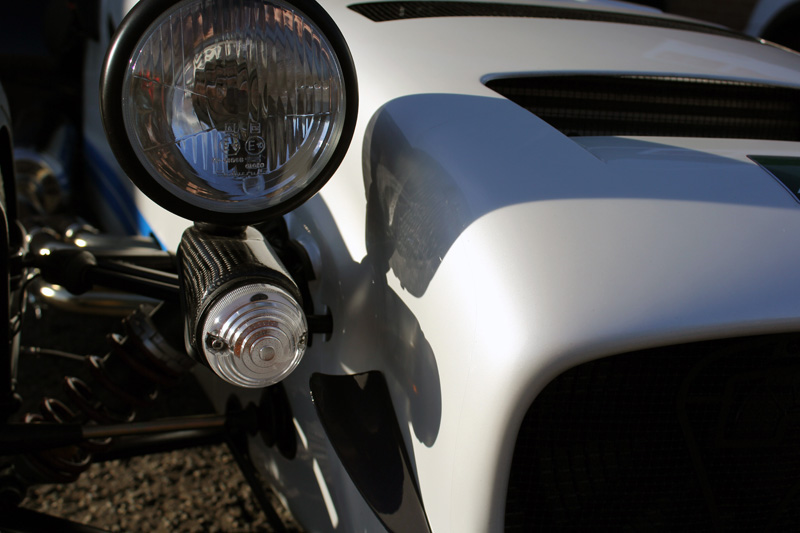 The owner collected the 620R from a dealership in Leicester and immediately drove it down to the Ultimate Detailing Studio at Brands Hatch – in the dark and the rain – for a New Car Protection Treatment. Not surprisingly the pearl white body (a bespoke colour) was filthy and dirt and grit had worked its way into all the exposed areas.
Initially the 620R bodywork and wheels were treated with GYEON Q2M Iron to remove any iron contamination it had collected on the journey. After rinsing, the 620R was treated with GYEON Q2M Tar to dissolve sticky contamination. Rinsed again, the car was treated with Bilt-Hamber Surfex HD, a water-based degreaser which removes any oil-based residues. The wheels were cleaned thoroughly using Valet PRO Bilberry Wheel Cleaner.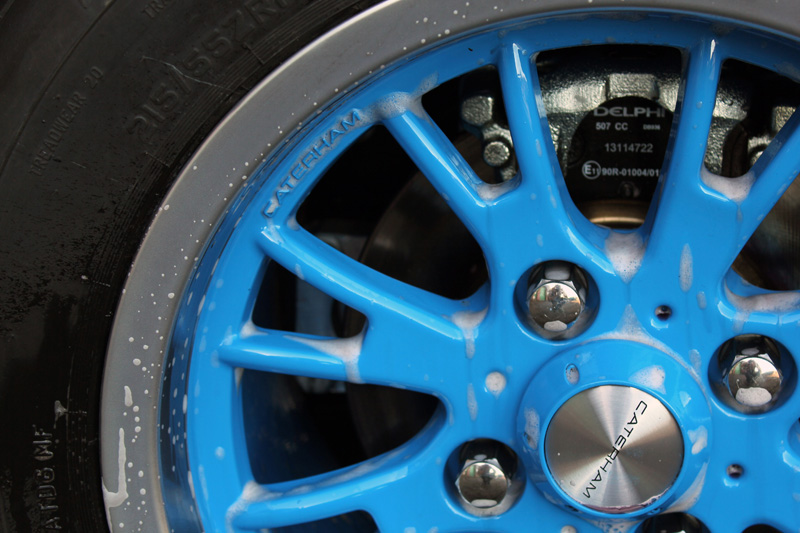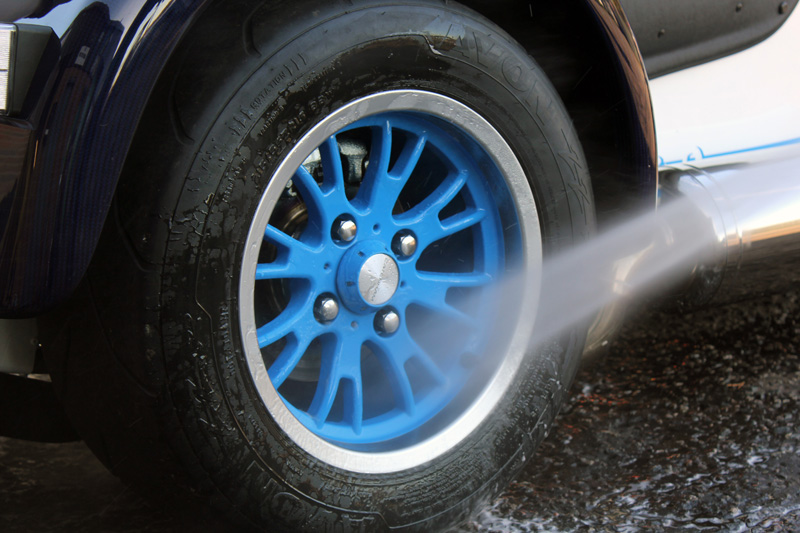 For the final part of the decontamination phase the 620R was pre-cleaned with Ultimate Snow Foam to remove the larger particles of dirt and grit.
Ultimate Snow Foam is particularly effective for cars such as this where so much of the suspension is exposed. Dirt and grit get caught in very tight spaces that would be difficult to access with your wash mitt, but the foam gets into all the nooks and crannies, lifting away the particles and allowing them to be rinsed away easily. – Derek Ginger, Master Detailer, UDS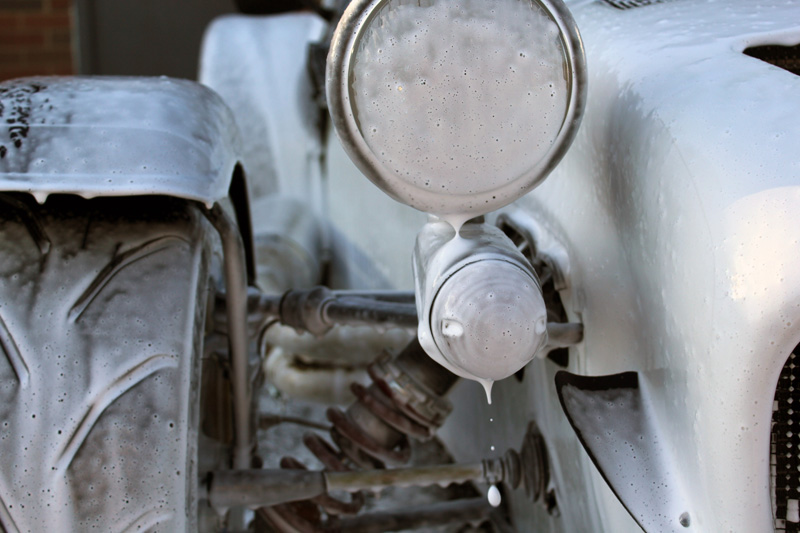 After rinsing, a second application of Ultimate Snow Foam was applied and used as lubricant for GYEON Q2M Clay. The clay pulls any remaining nubs of contamination away from the surface of the bodywork making sure the paintwork is completely smooth, ready for a protective coating.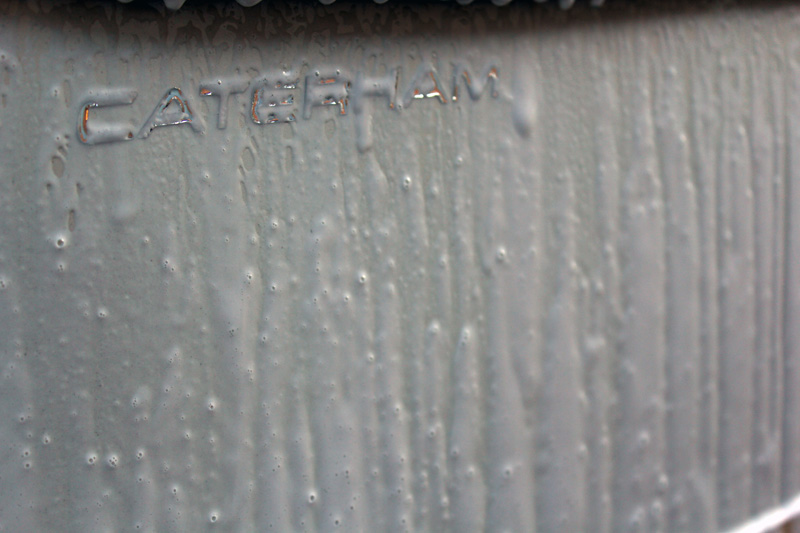 Rinsed clear of foam residue, the 620R was then washed thoroughly using the Two Bucket Method, GYEON Q2M BATHE shampoo and a GYEON Q2M Mitt. Rinsed the car was dried and brought into the detailing studio for paintwork cleansing and protection.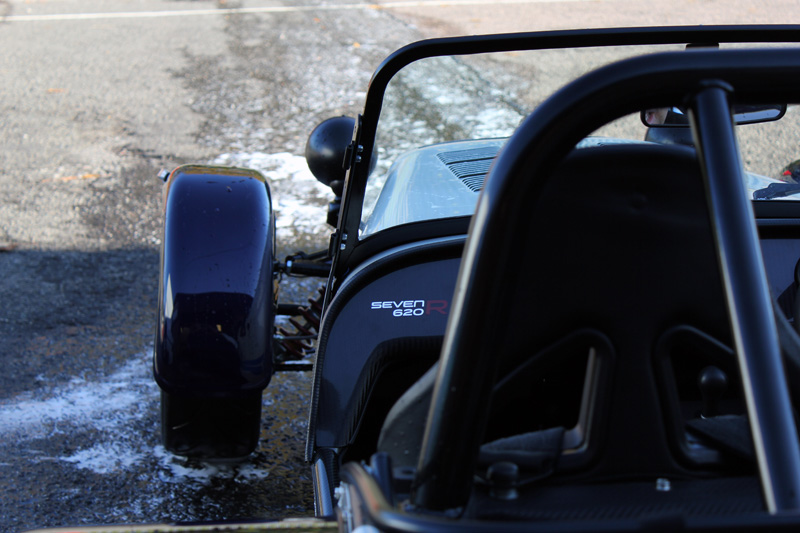 Before applying any ceramic coating the paintwork must be completely free from any residue, otherwise it will be sealed under the coating. Typically for a New Car Protection Treatment no machine polishing is required, however there were some marks on the fenders which needed some attention. – Derek Ginger, Master Detailer, UDS
The fenders were corrected using a FLEX PE14-2-150 Rotary Machine Polisher, a 3M Yellow Polishing Pad and SCHOLL Concepts S17 High Performance Compound.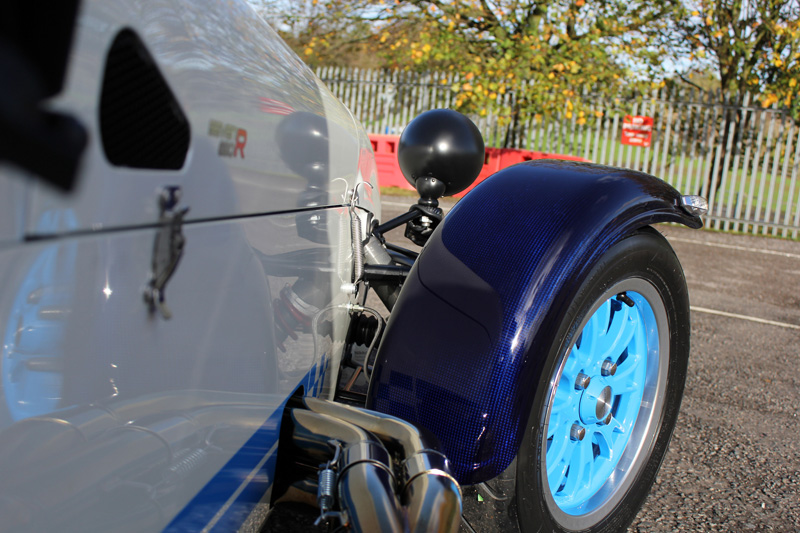 The carbon really showed through the blue overlay – the effect was quite striking! – Derek Ginger, Master Detailer, UDS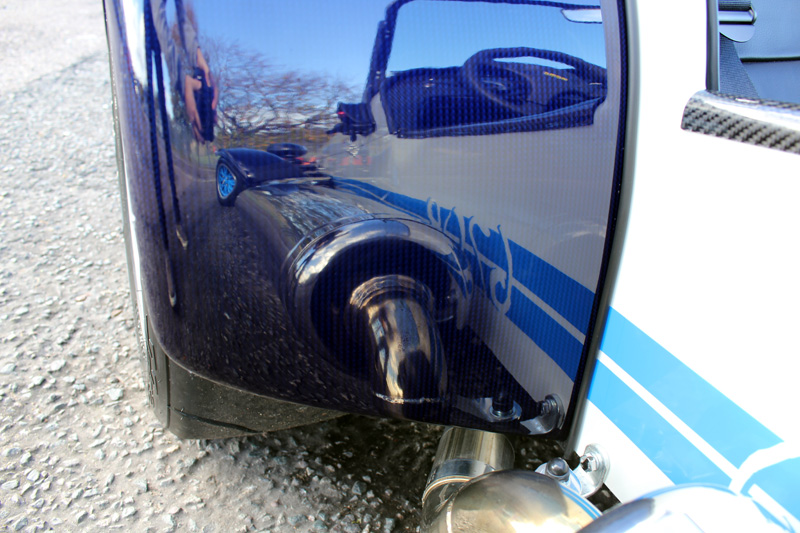 The rest of the bodywork was given a light cleansing polish with PolishAngel Escalate and a microfibre applicator pad. Finally, all of the bodywork and the wheels were cleansed thoroughly with GYEON Q2M Prep to remove any silicones or polish residues which might interfere with the bonding of the sealant.
On this occasion the customer had requested GYEON Q2 MOHS+ as a sealant. This is available for professional application only and carries a two year manufacturer backed guarantee when applied by a certified detailer. The system comprises of Q2 MOHS, a sealant which adds an extra 5H of hardness to clear coats, and Q2 Phobic. Q2 Phobic increases the hardness further, adds gloss and reflectivity as well as enhancing the water-beading properties of the sealant.
Using the GYEON Q2 Applicator wrapped around a stabilising foam block, an even layer of GYEON Q2 MOHS was applied.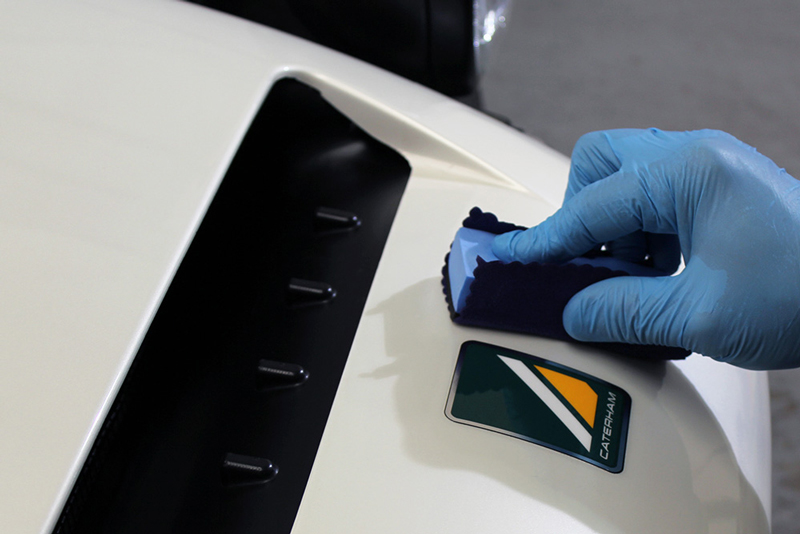 The layer of GYEON Q2 MOHS was allowed to cure for an hour before a second layer was applied. This layer was allowed four hours to dry. Then, to put the 'plus' into the MOHS+, a layer of GYEON Q2 Phobic was applied and left to harden overnight. As a final step, GYEON Q2M Cure was applied to give the coating protection from water spotting whilst it fully cures; a process which can take up to two weeks, depending on ambient air temperatures. Once fully cured, Q2 MOHS+ should last 24 months or more.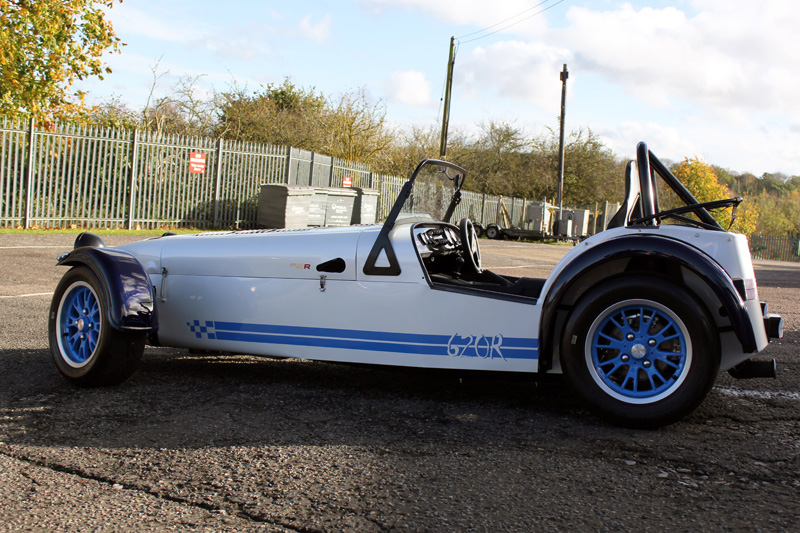 The wheels were protected with GYEON Q2 Rim, designed to withstand the high temperatures experienced by wheels – especially 620R wheels!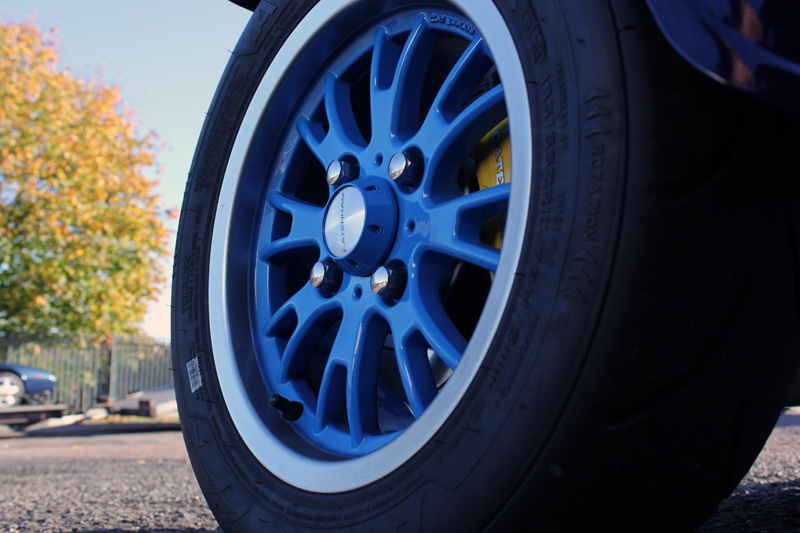 The exhaust was polished using Gtechniq M1 All Metal Polish before also being protected with Q2 Rim, while the tyres were dressed with GYEON Q2 Tire for a natural finish.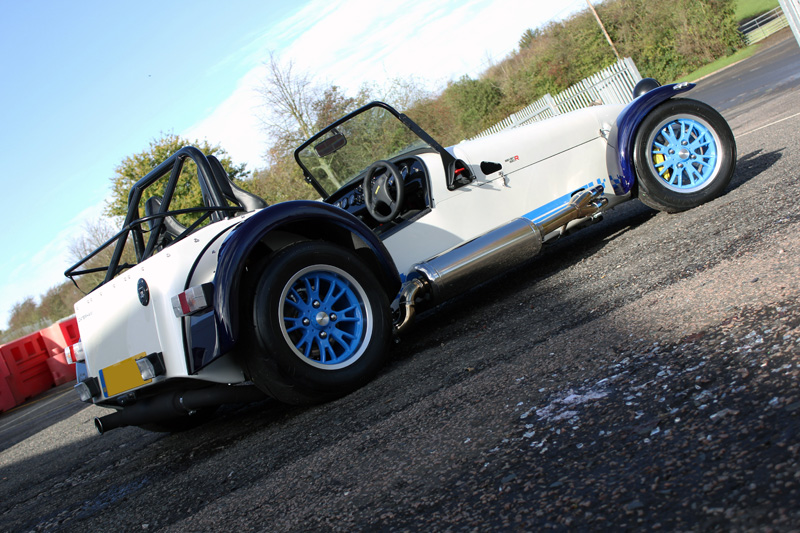 The windshield was treated with Gtechniq G1 ClearVision Smart Glass – a real bonus for the small window wipers which now will not have to work so hard to clear rain from the small window! When the customer came to collect it to drive it home he was very pleased with the results – and at least the sun was out for the journey home!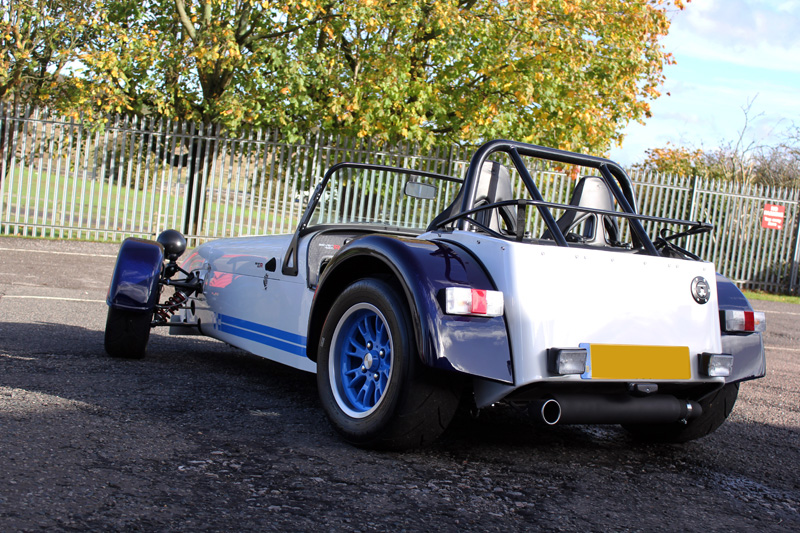 Ultimate Detailing Studio – Award Winning Detailing. Call 0333 800 8004 to discuss your requirements and arrange a free vehicle appraisal.
Ultimate Finish – Innovative Automotive Care since 1999.