State-Of-The-Art Glasscoat Protection For A Mini John Cooper Works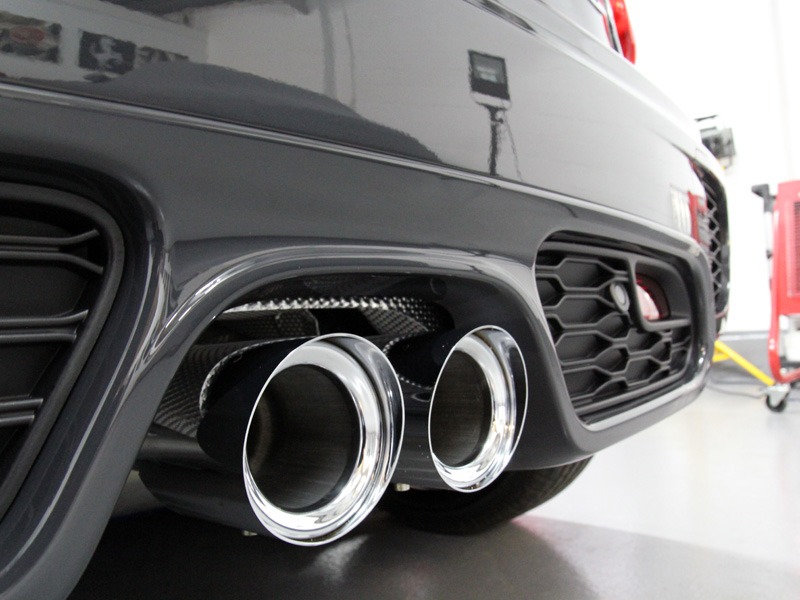 Keen to ensure UF customers always have access to the most cutting edge car care products available, our team are always on the lookout for products that offer something different. When UF was recently introduced to Kamikaze-Collection, a Japanese glasscoat manufacturer that uses state-of-the-art technology in all of their products it followed that trials should be conducted. Initial testing was carried out on trade cars using ISM Coat and the results were impressive, so when a brand new John Cooper Works Mini arrived at UF's Brands Hatch based Detailing Studio for a New Car Protection Treatment, the perfect opportunity presented itself to showcase ISM Coat's performance.
ISM Coat is marketed as a 'hydrocarbon flexible coating'. This means the coating, once cured, is flexible enough to expand and contract without de-laminating or cracking as the substrate heats and cools. It is extremely durable against extremes of pH (2-11), solvents and salts and has impressive anti-corrosion properties. Perfect then, for the British winter! In addition, it has a high water contact angle (105 degrees) so water forms beads which are easily blown away from the surface. The particular formulation of ISM Coat means it is less susceptible to water spot marking, a common problem with glasscoats. A single layer lays down around 2μm (micrometres) adding 3-4H hardness to the existing lacquer making it resistant to swirl marks once fully cured.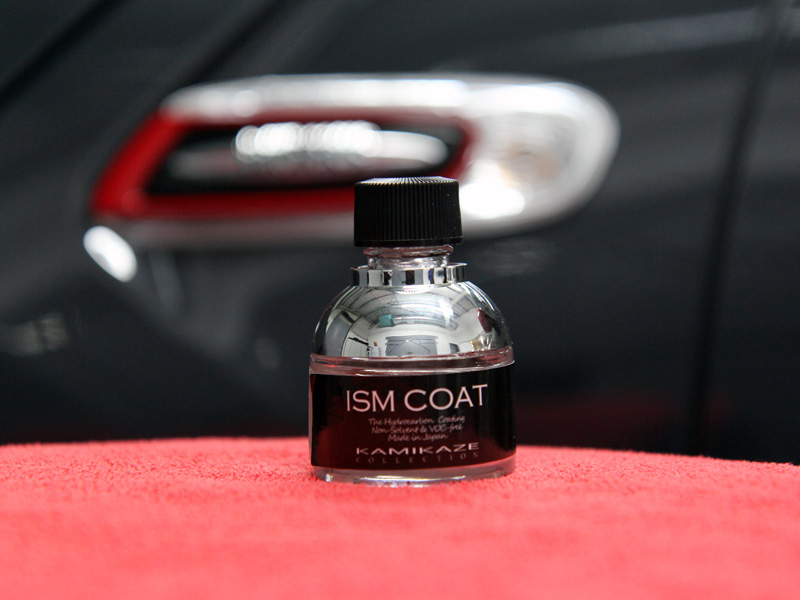 When the JCW Mini arrived direct from the dealership, the first stage was to decontaminate and clean it. This began with an application of Nanolex Wheel Cleaner & Iron Remover sprayed on to the wheels and bodywork of the vehicle. This product gets to work on ferrous contamination, quite commonly found on new cars as a result of them having been transported via rail and stored adjacent to railway tracks whilst en route to the dealership. Iron contamination can also be collected from brake pads which shred when hot, causing small particles to become airborne. These then land on the nearest substrate and being hot, bond immediately. Left in situ, these can cause pitting as they expand during oxidisation. As the particles tend to be quite sharp, attempts to remove them using a wash mitt usually results in scratching of the area around the contamination as become embedded in the wash mitt and are then rubbed back and forth across the paintwork. More often, though, these particles simply cannot be removed without the use of a specialist product. Wheel Cleaner & Iron Remover shrinks the particles, causing them to break their bond with the substrate. The colour change function highlights the points of contamination and when the colour deepens no further the product and the contamination can be easily rinsed away.
Next, the car was treated with Bilt-Hamber Surfex HD to remove any greasy deposits and diesel splatters. Another rinse and the car was then treated with Ultimate Snow Foam. Used in conjunction with a pressure washer and Kranzle-adapted foam lance, Ultimate Snow Foam creates a thick foam which clings to the vertical surfaces of the car, lifting larger particles of dirt and grit away from the surface. After rinsing the car was then ready for the main wash. This was conducted using the Two Buckets (Wash & Rinse) and an Ulti-Mitt Double Sided Merino Wash Mitt.
It may seem overkill to be taking such care to pre-clean and wash a brand new car, but the fact is many new cars exhibit some level of contamination when they arrive. It's better to ensure the paintwork is treated with the utmost care from the very beginning, so we use specialist products and the safest wash techniques in order to preserve the integrity of the paintwork. Derek Ginger, Master Detailer, UF Detailing Studio
After the suds were rinsed away, an Aqua Gleam De-ionising Water Filter was attached to the hose and the car was given a final pure water rinse, then brought into the studio and patted dry using UF Ultra-Soft Microfibre Drying Towels. The paintwork was then inspected under high-intensity light to check for signs of damage.
The JCW is manufactured by BMW and has fairly scratch-resistant paint, but it would not be unusual to find some surface marring. If present, these defects need to be removed prior to the paintwork being sealed. Unlike carnauba waxes which can easily be removed and reapplied, glass coatings are extremely durable and once cured usually require machine polishing to remove. It's essential, therefore, to eliminate swirls and scratches prior to application. – Derek Ginger, Master Detailer, UF Detailing Studio
Closer inspection did reveal areas of damage to the clearcoat. As the paintwork was fairly dark these swirl marks were quite easy to see.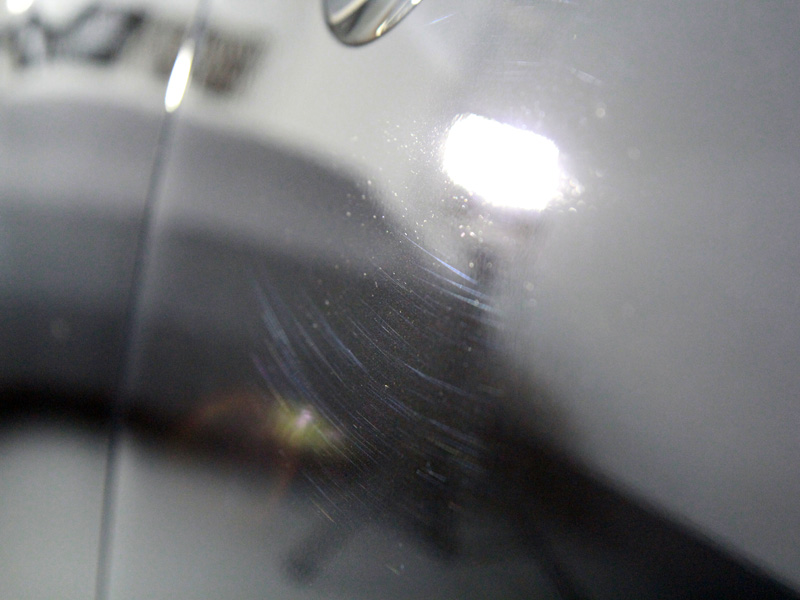 To remove the blemishes, a FLEX PE14-2 Rotary Machine Polishers was used with a Flexipads PRO-Detail Hex-Logic Green Polishing Pad and Menzerna Super Finish Plus 3800.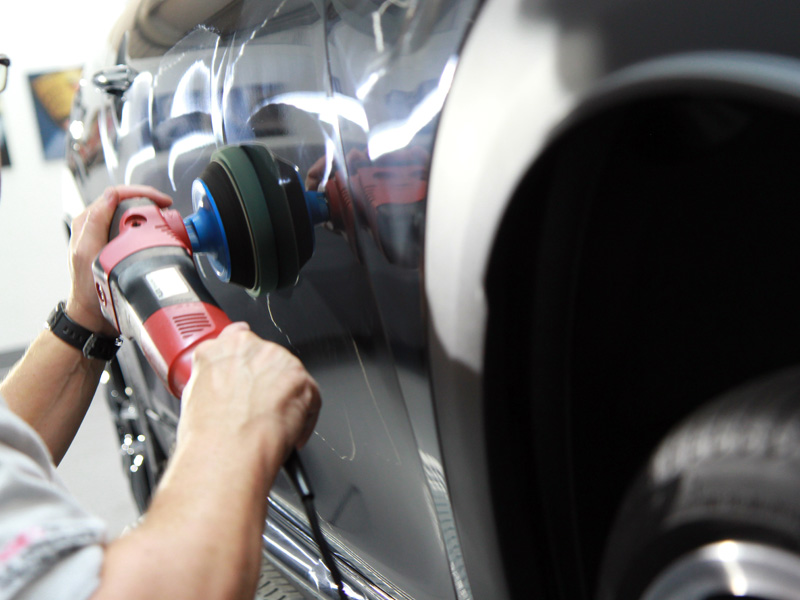 I selected Menzerna's new Super Finish 3800 on a Hex-Logic Green Polishing Pad as it's a Mercedes OEM product and it worked perfectly – enough bite to remove the swirls from the paintwork, and the diminishing abrasive particles reduced sufficiently to produce a high gloss finish. – Derek Ginger, Master Detailer, UF Detailing Studio
Once perfected, the paintwork and wheels were wiped with Gtechniq Panel Wipe to remove any traces of polish residue. The temperature of the panels was measured using an infra-red thermometer before a layer of Kamikaze-Collection ISM Coat was applied.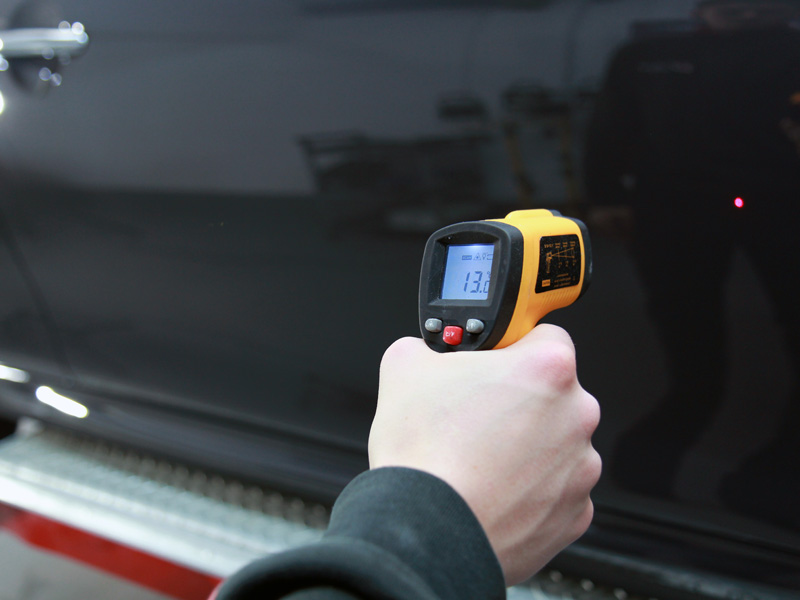 ISM Coat is a really easy coating to work with. It doesn't contain strong solvents so you don't get heavy fumes and it's VOC-free, so it's safe for the environment. Kamikaze tested ISM Coat extensively and the durability is 24 – 26 months depending on the weather conditions and the products that are used to maintain the car. If strong chemicals are used to wash it then obviously this will shorten the performance of the coating. Initial curing only takes between five and ten minutes, depending on the ambient air temperatures. Full curing takes seven days, however, we used infra-red lamps to accelerate the process. – Derek Ginger, Master Detailer, UF Detailing Studio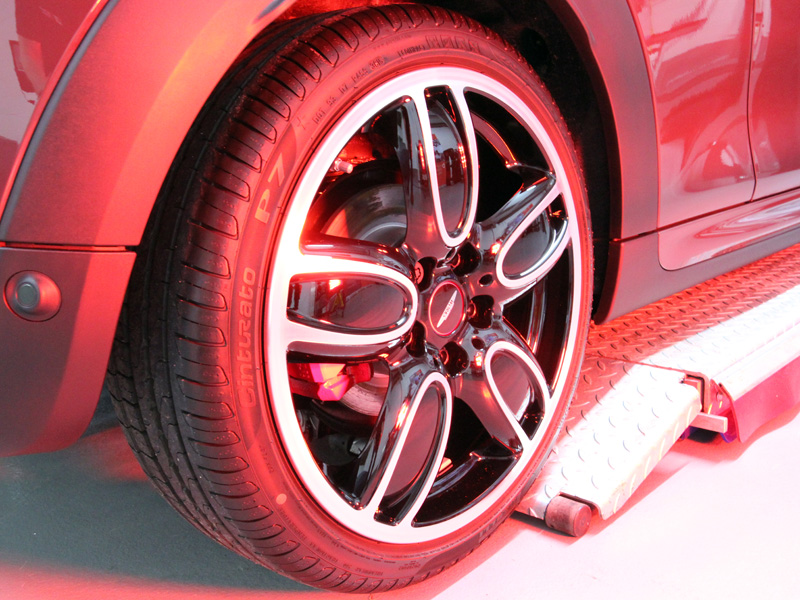 The water beading was impressive!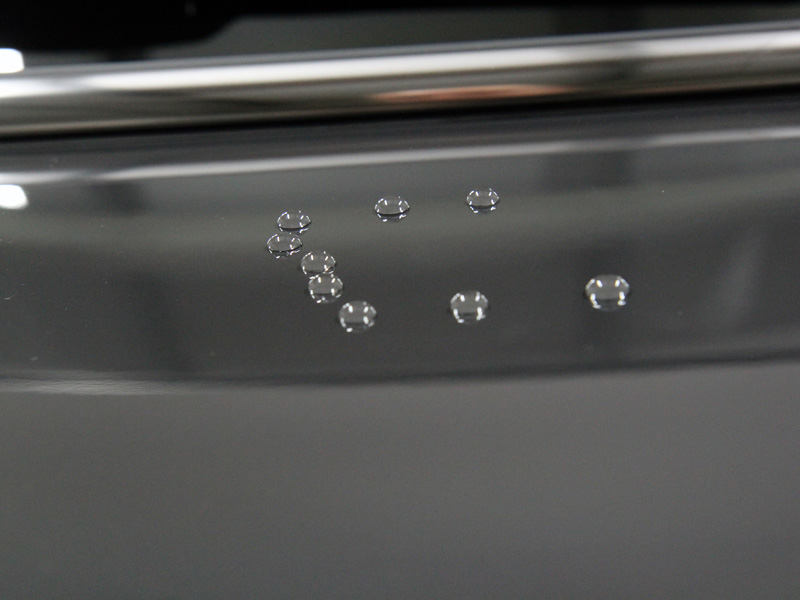 Once ISM Coat was cured, a layer of Kamikaze-Collection Over Coat was applied to add another 1μm of protection and to further enhance the hydrophobic function. Applying Over Coat every four to six months will assist in prolonging the longevity and performance of ISM Coat. The deeply reflective, candy-gloss shine was startlingly good, reminiscent of the most exclusive carnauba waxes!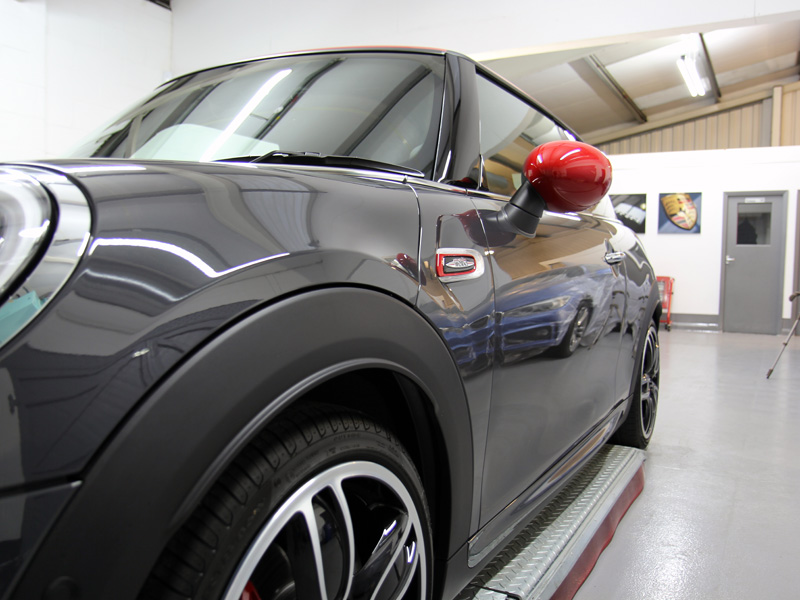 The black plastic trim was cleansed using Gtechniq Panel Wipe before being sealed with Gtechniq C4 Permanent Trim Restorer to protect from the damaging effects of UV, road salts and chemicals. The glass was cleaned then coated with Gtechniq G1 ClearVision Smart Glass, a hydrophobic coating which repels water, causing it to roll into beads on contact and allowing them to be easily blown away even whilst driving at relatively low speeds. As a result of the hydrophobic function, snow and ice will not adhere as readily to the treated surface, making frosty morning starts much easier!
The interior was detailed using Koch-Chemie Multi Interior Cleaner and the leather was protected from abrasion and dye transfer with Gtechniq L1 Leather Guard.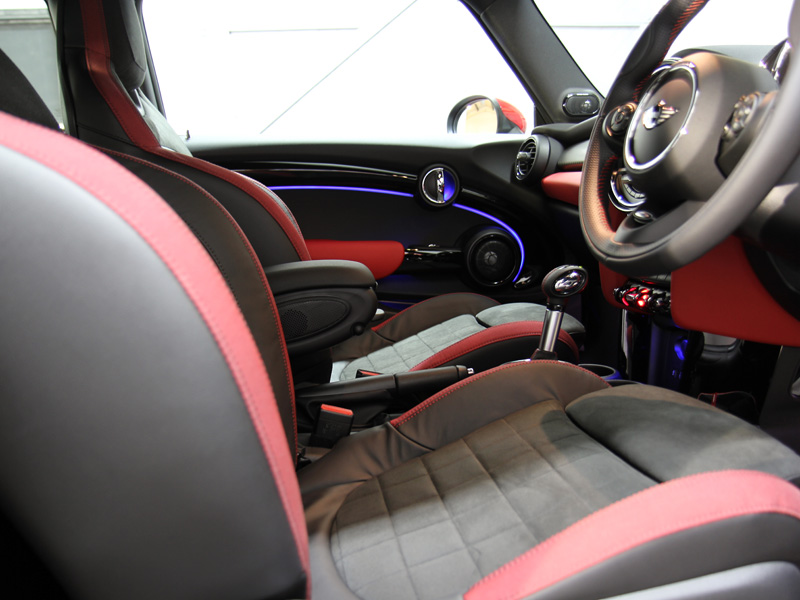 Finally, the tyres were dressed using Gtechniq T2 Tyre Dressing to provide a long-lasting natural satin sheen. Fully protected, the John Cooper Works Mini looked absolutely stunning.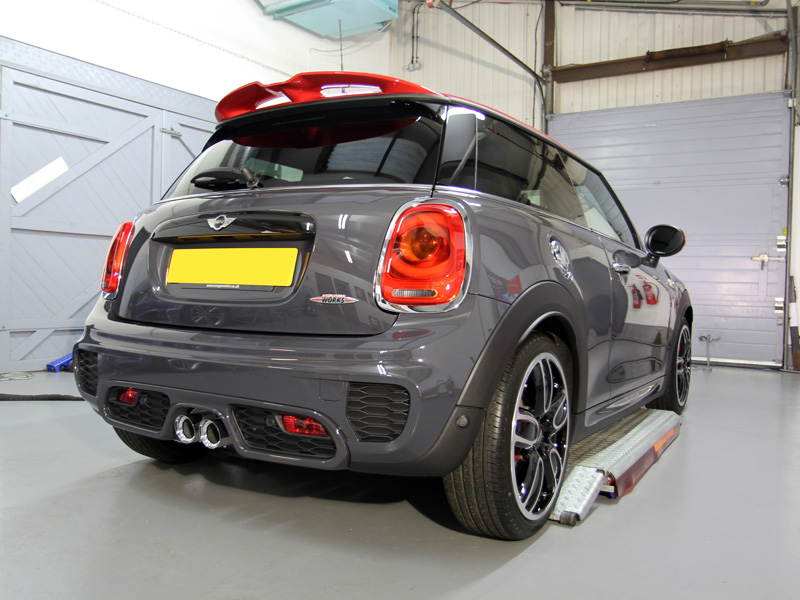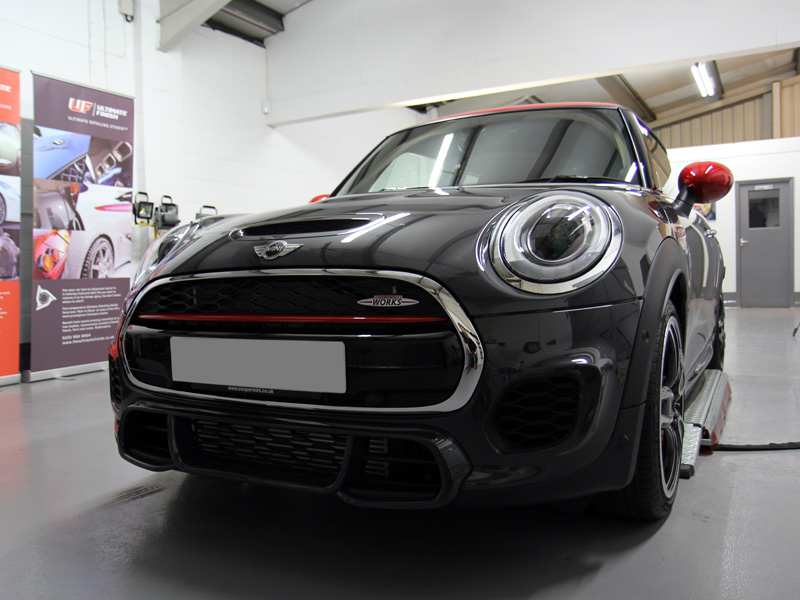 UF Detailing Studio – Award Winning Detailing. Call 0333 800 8004 to discuss your requirements and arrange a free vehicle appraisal.