Mercedes Benz C63 AMG – New Car Protection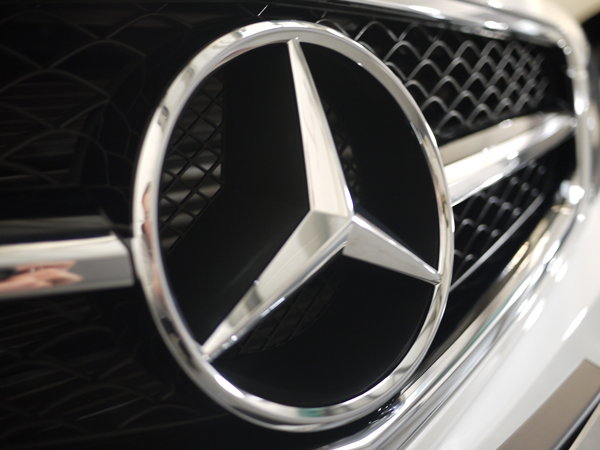 Gtechniq products are well known for their effectiveness, their performance and their durability. C1 Crystal Lacquer, C2 Liquid Crystal and EXO UDHC have proven extremely popular since their release, and whilst both C1 and C2 have been the subject of reformulation EXO has, to date, remained the same. That is, until now.
Original EXO is supplied as an aerosol. Quick and easy to apply, the only potential fly in the ointment is the requirement for panel temperatures to be at 20 degrees Celsius prior to application (to allow the covalent bond to form). That, and the aerosol itself is difficult to ship to many overseas destinations so non-mainland residents are missing out!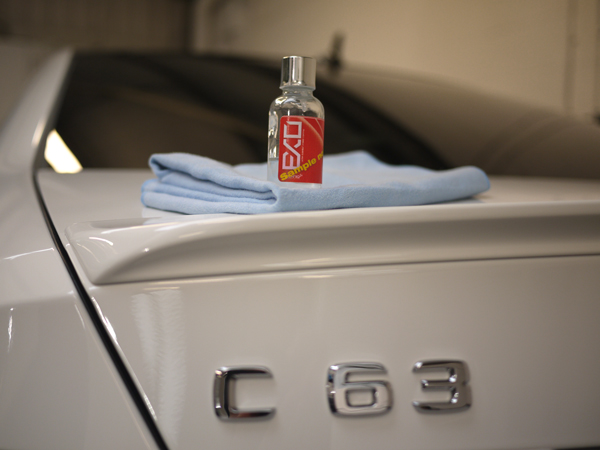 Recognising this, Gtechniq set about a reformulation and have released EXO v2. Based on the original formula, EV2 (for short) comes as a liquid in a bottle, much like C1. Unlike original EXO, panel temperatures aren't required to be 20 degrees C or above. EXO V2 is applied with a microsuede cloth and, so long as the temperatures are above freezing, the covalent bond will form in a matter of seconds. Additionally, the inorganic layer has been boosted to reportedly give even longer protection than the original formulation.
EV2 is very durable, but what sets it apart from more standard quartz coatings is that it is a hybrid of inorganic quartz plus an organic layer.  This organic layer redresses the criticism levelled at quartz coatings that they don't look quite as good as a wax coating. EXO v2 offers unbelievably good levels of gloss, water/dirt repellence and a good slickness.  But unlike waxes and other polymer coatings, this effect is long lasting. – Rob Earle, Managing Director – Gtechniq
Working in partnership with Gtechniq, UDS put EV2 through its paces. A brand new Mercedes Benz C63 AMG with solid white paintwork required a New Car Protection Treatment and with white paint being notoriously difficult to work with we thought it would be the perfect choice to test out EV2.
Having been pre-washed with Ultimate Snow Foam, washed and dried, the paintwork was polished using a RUPES BigFoot LHR15ES with RUPES Keramik Gloss Gel Compound and the RUPES White Finishing Pad. As necessary prior to the application of any sealant, all surfaces were then wiped down with IPA solution in order to ensure all substrates are completely free of any silicones and residues.
The UDS Master Detailer applied EV2 using a square of microsuede buffing cloth, allowed 30 seconds to cure, then buffed with a microfibre. EV2 was applied in this manner to all the panels, glass, metal and plastic.
EV2 is very easy to apply, whether to paintwork, plastic or metal, although I still prefer G1 for glass. It takes slightly longer to apply in this formulation (as opposed to being in an aerosol) but without a doubt EXO V2 is one of the easiest sealants I've ever worked with. It buffs off beautifully and leaves behind a really slick layer. – Master Detailer, UDS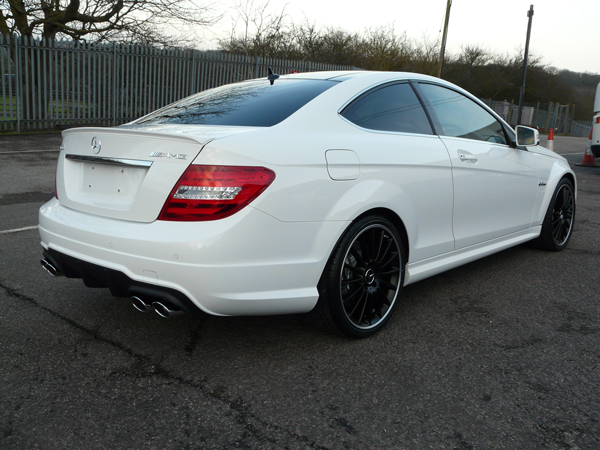 After allowing the first layer to cure for around 30 minutes, a second layer was applied.
Applying the second layer was just as easy as applying the first and the finish EV2 left behind was incredibly impressive. The white paintwork was noticeably shinier after it had been applied. Whilst I can't comment on the longevity or the hardness of the finish, the slickness, hydrophobic properties and the final finish was nothing short of outstanding. – Master Detailer, UDS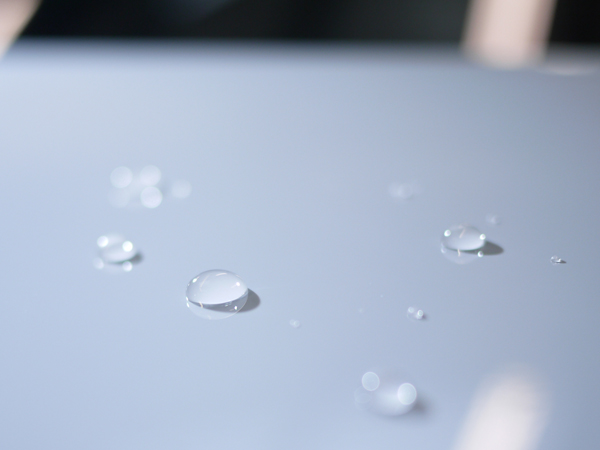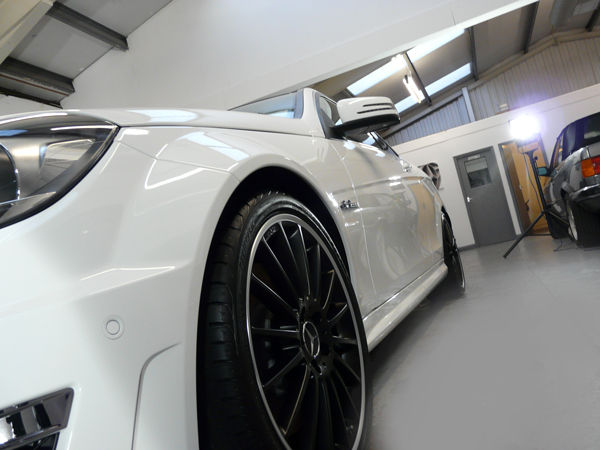 Ultimate Detailing Studio – Award Winning Detailing. Call 0845 838 1200 to discuss your requirements and arrange a preliminary inspection.
Ultimate Finish – Legendary Automotive Care since 1999.