Quite Simply The Most Famous Car In The World – Bar None
UF has been privileged to work on many beautiful cars, from modern day, heart-stopping performance vehicles right through to head-turning, show-stopping classics. A couple of firm favourites here at UF HQ include a Metallic green and a Silver Birch Aston Martin DB5, both owned by an avid classic car collector. Blog subscribers may remember the Full Paintwork Correction article completed on the Silver Birch Aston Martin DB5 and recently a two part feature on the green DB5. The eagle-eyed may have spotted the green DB5 sitting week on week, behind Quentin Willson and Jodie Kidd on The Classic Car Show.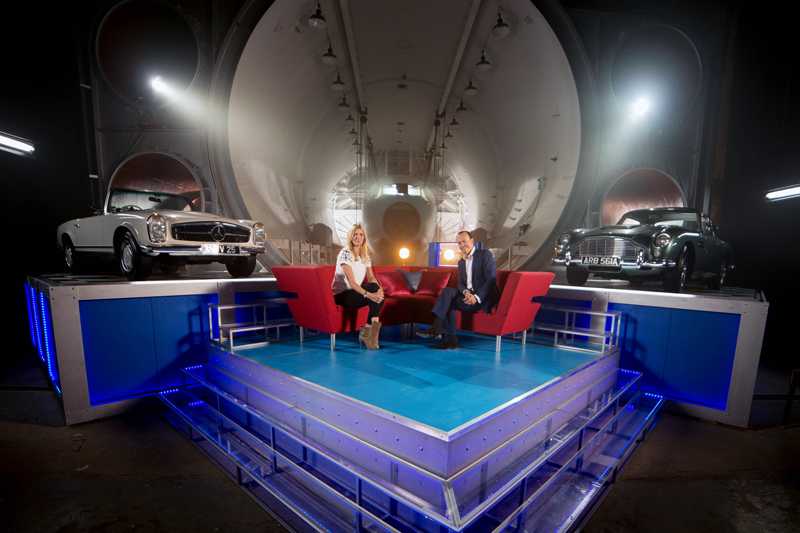 As the James Bond car the silver Aston Martin DB5 is arguably the most recognisable car in the world and has spawned more than one generation of wanna-be spies. With its sleek and sporty look and super cool gadgets, millions of school boys (and girls) the world over have dreamed of careering wildly round treacherous roads, evading villains with the aid of super cool gadgets such as the oil slick guns and pop-up bullet-proof screen. And if one was found to be sitting in the passenger seat there was of course, the all-important ejector seat! Safe to say, the silver DB5 is the most famous car, ever. No surprise then that it was the Silver Birch DB5, detailed at UF Detailing Studio, that was given its own feature in the 'James Bond themed' episode 10 of The Classic Car Show.
It was fantastic to see the DB5 featured on The Classic Car Show. It is an incredibly classy show, shot entirely in HD so the visual quality is incredible. The detailing work performed on the DB5 by our master detailer looked absolutely stunning. The paintwork looked glorious and I have to say, it was an incredible feeling seeing it on the show, knowing the part we had to play in it. – Jez Gilman, Managing Director, UF
When not performing on stage for The Classic Car Show, both Aston Martin DB5s are kept in a dedicated storage unit, with temperature and humidity controls to properly preserve them. However they have been known to make appearances when the sun is shining – so keep an eye out for a spy this summer!
Ultimate Finish – Innovative Automotive Care since 1999.