Audi A1 TFSI S Line Style Edition – New Car Protection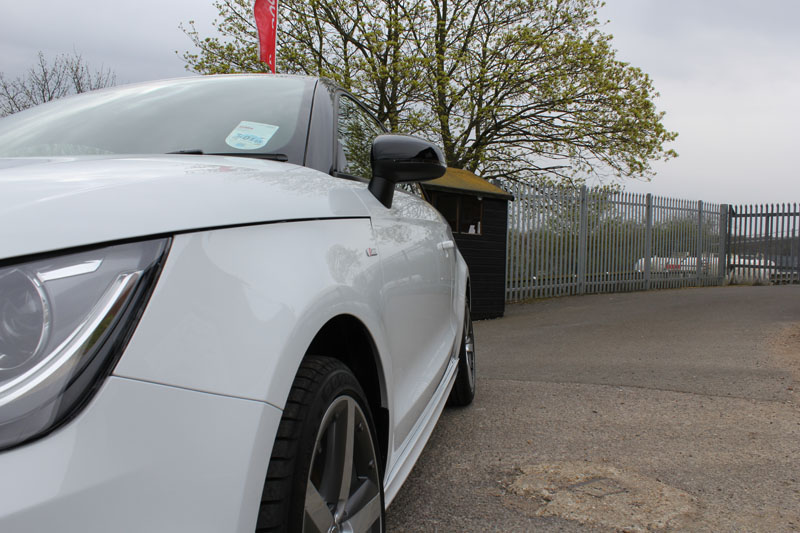 In true Audi fashion, the A1 has always been a stylish car – and now even more so with the S Line Style Edition.
Sitting between the standard S Line and the Black Edition, the S Line Style Edition offers additional features on both the interior and exterior including daytime running lights, xenon headlights and upgraded alloys. It not only looks great but it's great fun to drive!
This customer had previously brought his Porsche 911 991 Carrera S PDK to the Ultimate Detailing Studio for a New Car Protection Treatment as he'd not long purchased it. However, there were already some blemishes, swirls and scratches in the paintwork, so the very nearly new 991 required a Gloss Enhancement Treatment. Delighted with the results and keen to ensure his wife's car was protected right from the beginning, he brought her brand new Audi A1 TFSi S Line Style Edition in pearlescent Glacier White for a New Car Protection Treatment.
To start with the Audi was sprayed with Bilt-Hamber Korrosol to remove any build-up of inorganic contamination such as iron, tar and brake dust. Then the wheels were cleaned using Valet PRO Bilberry Wheel Cleaner and UF Wheel Woolies to get between the spokes.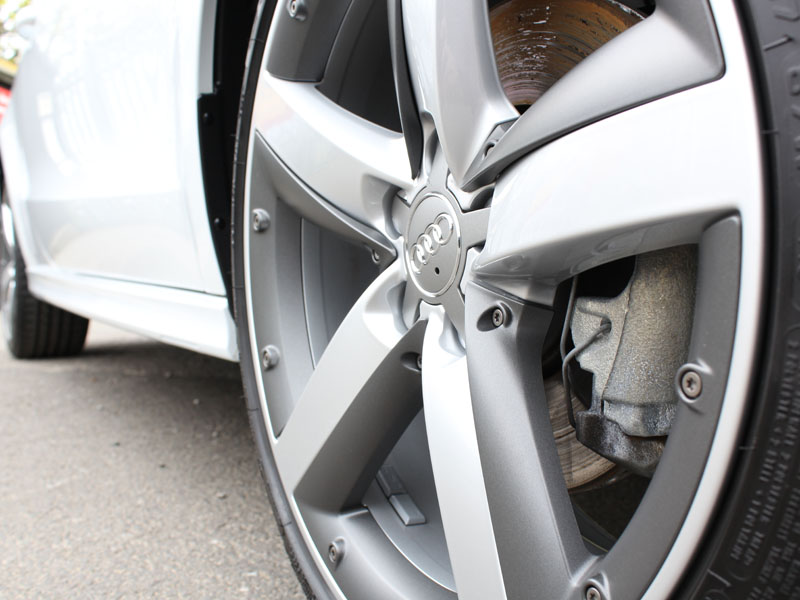 Next the Audi was degreased using Bilt-Hamber Surfex HD to ensure any oily residues were thoroughly removed from the bodywork, bonnet, boot and door shuts. As a final stage before washing, the Audi was pre-cleaned using Ultimate Snow Foam to remove any larger particles of dirt and grit remaining on the bodywork. Then the bodywork was washed using Gtechniq G-Wash, a Microfibre Madness Incredimitt and the Two Bucket Method to help prevent incurring swirl marks during the wash process. Finally the car was rinsed free from suds before being given a final rinse using an Aqua Gleam De-Ionising Water Filter. The filter neutralises impurities in the water which cause water spot marks and leave an enhanced sparkling finish to the bodywork. The Audi was then dried using the Gtechniq Zero Scratch Microfibre Drying Towel.
To ensure the Audi was completely free from any bonded contamination the bodywork was clayed using a Bilt-Hamber Auto-Clay Original. Then, using the FLEX PE14-2-150 and POLISHANGEL® Esclate on a 3M Black High Gloss Finishing Pad, the Audi was machine polished to remove a few light marks and to add shine.
The bodywork was in pretty good condition so I just needed to polish it very lightly to really bring up the shine. White cars are notoriously difficult to add gloss to but Esclate brought it up nicely. – Master Detailer, UDS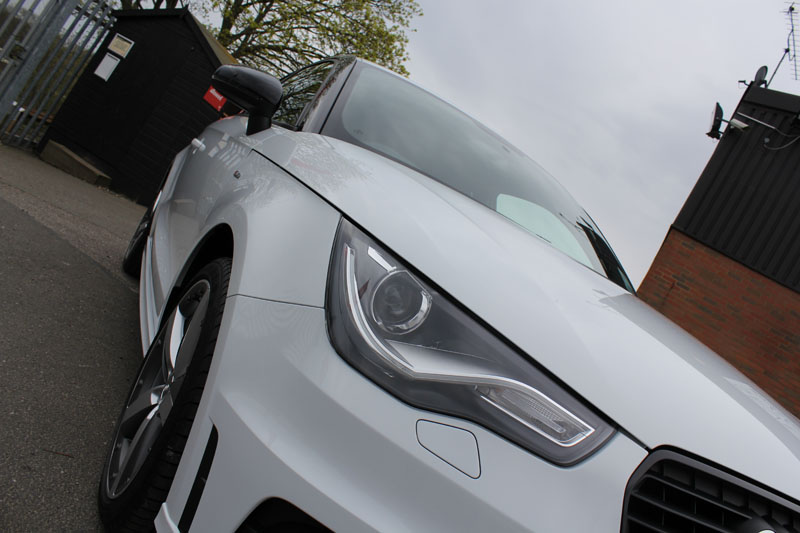 To protect the paint finish from the effects of acid rain and UV degradation, the Audi was sealed with POLISHANGEL® Master Sealant applied using Nanolex Cotton Applicator Pads.
POLISHANGEL® is very easy to work with and provides a great level of swirl resistance, so washing the car in future will be easier and there will be less likelihood of scratches being accidentally introduced. – Master Detailer, UDS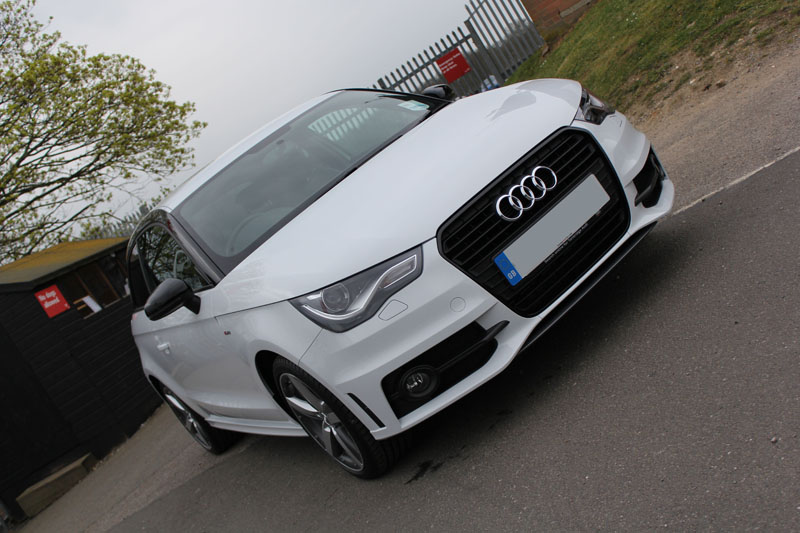 Whilst waiting for the first layer of sealant to dry the glass was polished using a UF Microfibre Buffing Fleece and POLISHANGEL® Cristal Agent. Then Gtechniq G1 ClearVision Smart Glass was applied to form a rain repelling barrier.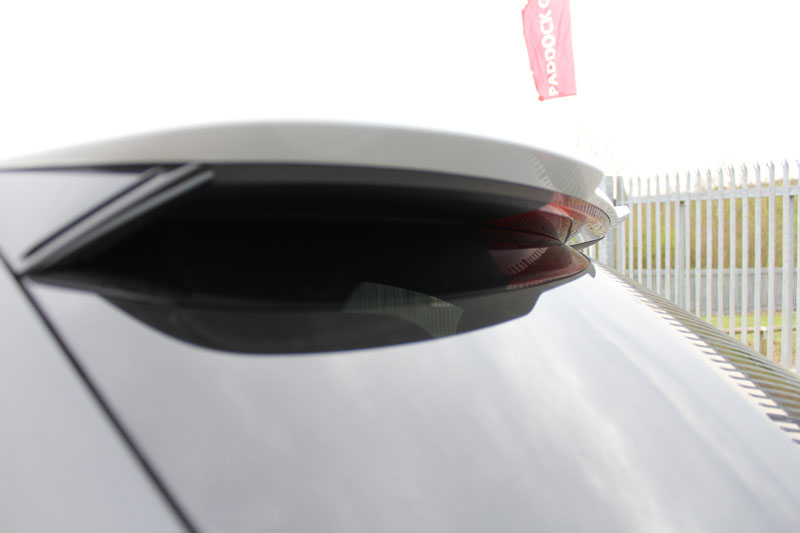 The exterior trim was all coated with Gtechniq C4 Permanent Trim Restorer – an exceptionally long-lasting sealant for plastic which provides around twelve months protection from UV fade. The interior leather seats were coated with Gtechniq L1 Leather Coat.
I like to use L1 Leather Coat, particularly for new cars. Some leather 'feeders' leave a sticky residue on the surface which attracts dirt which combine to form an abrasive paste – L1 simply coats the leather in an abrasion resistant layer keeping the leather looking 'as new' for much, much longer. Master Detailer, UDS
The dash and interior trim were treated with POLISHANGEL® Intimate to leave a lovely, natural lustre. The second layer of POLISHANGEL® Master Sealant was applied and allowed to cure fully for a further two hours. The wheels were coated with Gtechniq C5 Alloy Wheel Armour to provide a long lasting, temperature resistant barrier which helps prevent brake dust and road grime from adhering to the surface.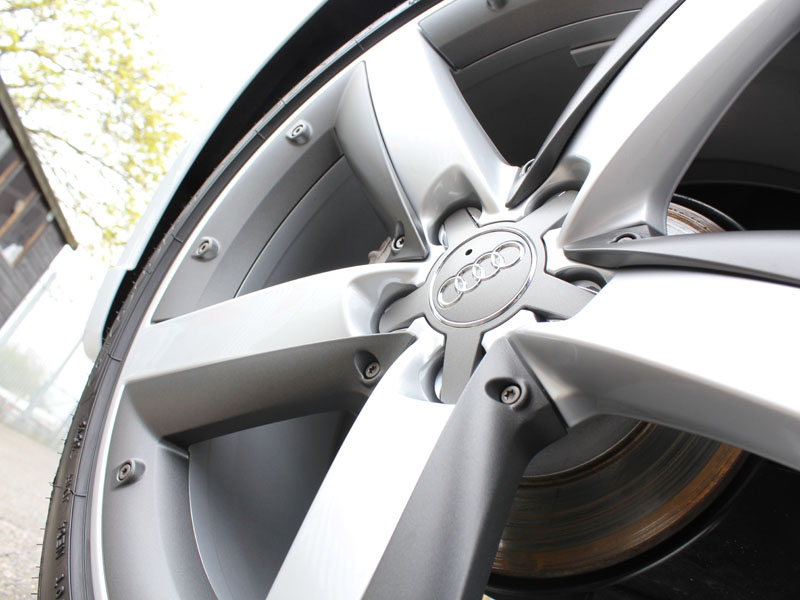 Before the customer arrived to collect the final touch was completed – using Gtechniq T1 Tyre'n'Trim to leave a long-lasting, satin sheen. When the customer arrived he was as delighted with the A1 as he had been with his 991!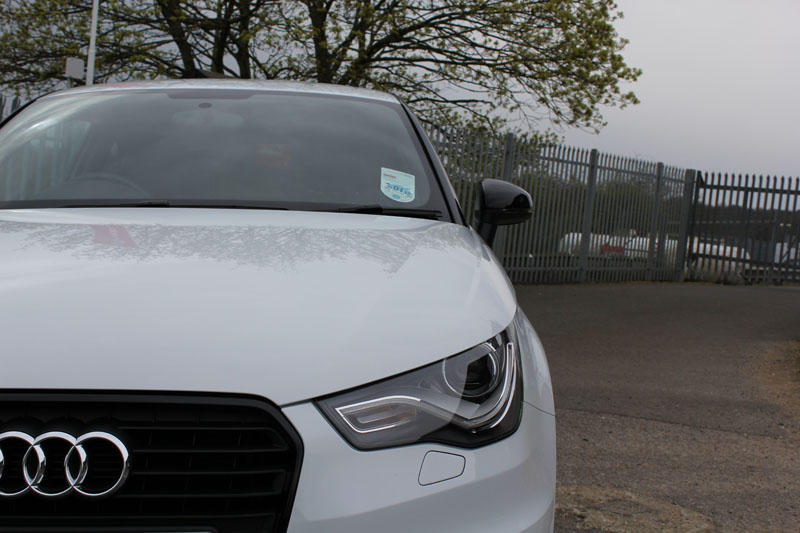 Ultimate Detailing Studio – Award Winning Detailing. Call 0845 838 1200 to discuss your requirements and arrange a free vehicle appraisal.
Ultimate Finish – Legendary Automotive Care since 1999.