ValetPRO 24Plus Ceramic Coating – New for 2022
The ValetPRO range has just about everything you could possibly need for a big detailing session on your car's exterior. Quality pre-wash and wash products, accessories such as detailing brushes, microfibres and drying towels. Then there are top-notch waxes, glass cleaners and tyre dressing products for those finishing touches. Now, we can finally add ValetPRO 24Plus Ceramic Coating to the collection.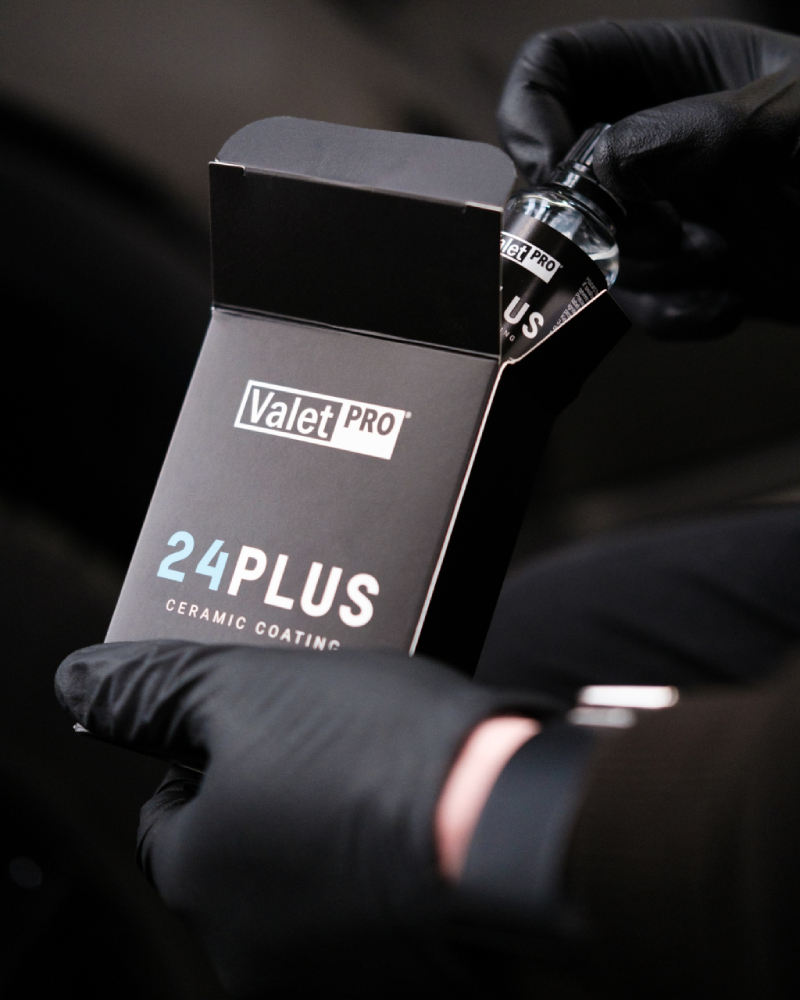 You could say it has been the missing piece in the ValetPRO product jigsaw. Everyone else seems to offer a ceramic coating these days, so what about ValetPRO? Well, it has been a long time coming, mainly thanks to the intensive research, testing and development to ensure the product delivers the goods. It certainly doesn't disappoint.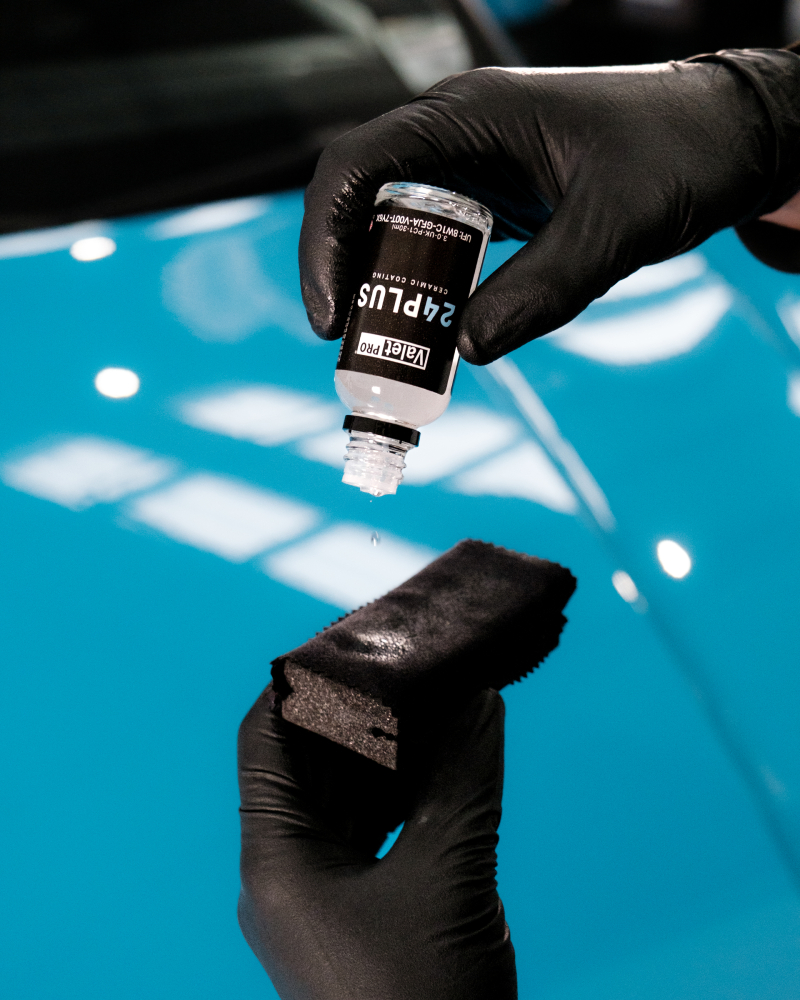 Ideal for the home user & enthusiast
The main aim with ValetPRO 24Plus was to make it accessible for the home car care enthusiast, but also really simple to apply and buff off. That's definitely two ticks for ValetPRO there and speaking of 'two', that's exactly the number of years protection you can enjoy once fully coated and cured.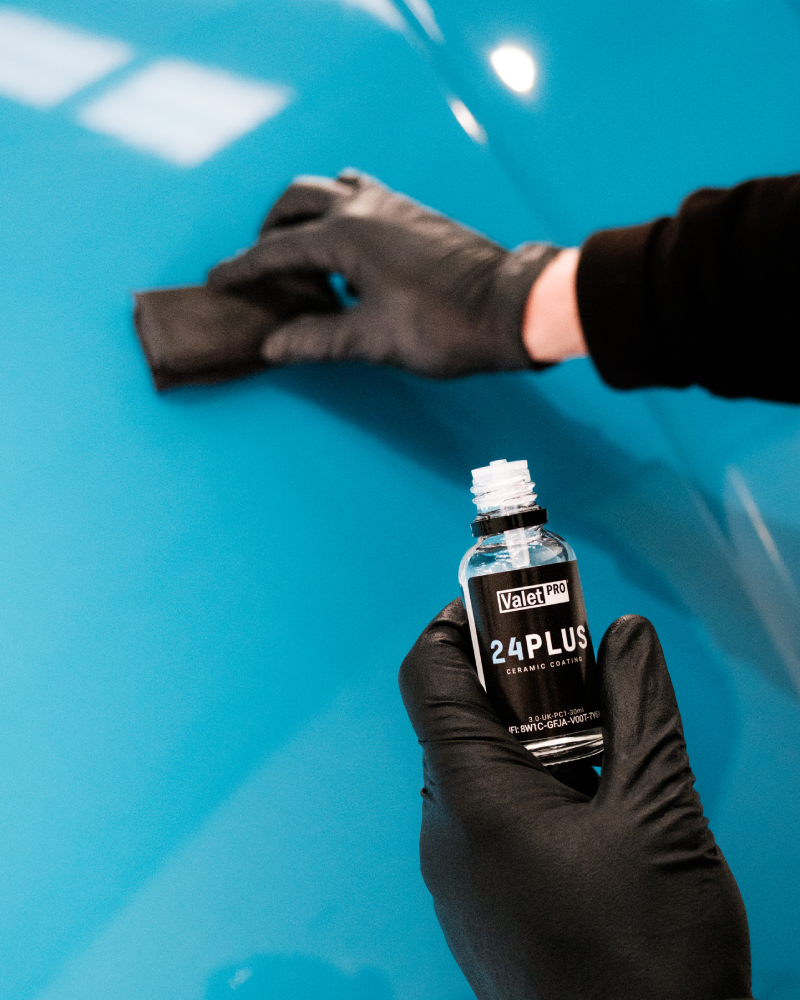 If the above wasn't enough to convince you, then check out the official video from ValetPro below! There's a full 'how to' demonstration together with product info and the stunning end results on this striking blue Porsche.
What is ValetPRO 24Plus? The details about this new ceramic coating
ValetPRO 24Plus Ceramic Coating £48.00
24Plus Ceramic Coating has been developed with the home car care enthusiast in mind, as it boasts simple application procedures and impressive durability, all without being too expensive on the pocket. Enjoy up to 2 years durability with ValetPRO 24Plus Ceramic Coating when surfaces are well maintained in future maintenance washes.
ValetPRO's aim with 24Plus was to develop a product that would not be too complicated for the home user, but still offer the high quality performance associated with some more experience alternatives – something it certainly does to full effect.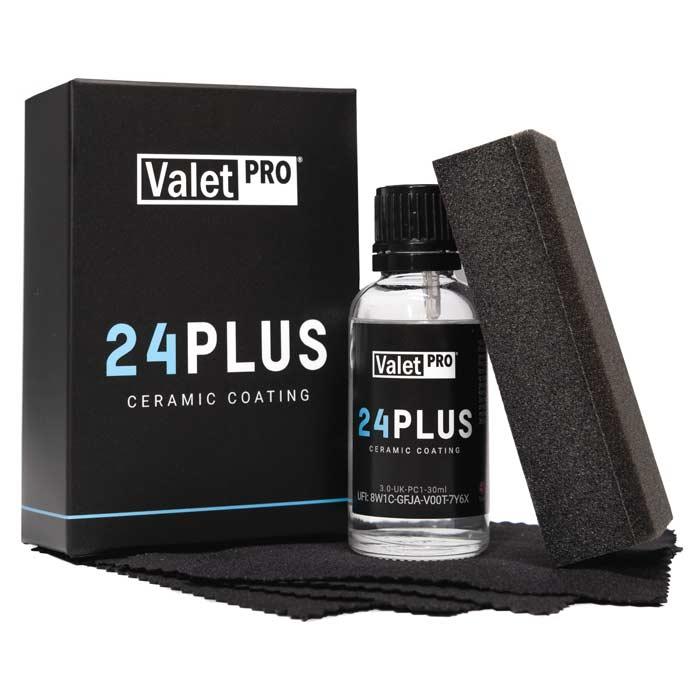 Paintwork protection product
Easy to apply ceramic coating protection for your car
Up to 2 years protected durability
Provides impressive hydrophobic protection
Impressive water beading capabilities
Quality shine and gloss
Visit Ultimate Finish for the best car care and detailing products from around the globe!
Have a question about any of our products? Email sales@theultimatefinish.co.uk or call 01474 360 360.
Our team is on hand, Monday to Friday, 8am-5pm.